Pumao understands the importance of health.
Every day around the world, Pumao's sterile medical packaging solutions protect the life and health of patients and improve people's quality of life.
On the occasion of the 20th anniversary of the establishment, we have carried out a brand renewal and set off again with a new brand image: to be the leader of China's aseptic medical packaging, the most valuable challenger in the global market, and to lead China's aseptic medical packaging technology innovation, Promote the standardization and internationalization of the entire industry.
01
We are Pumao
Reliable guardian of life and health
Since our establishment in 2002, we have shouldered a mission:Delivering life-improving medical products safely to where they are needed, working with our customers to improve people's health, so that more people can enjoy high-quality life care.
Over the past 20 years, we have been focusing on the field of high-end medical packaging. We have built a 2,000-square-meter 10,000-level purification workshop and a C+A purification workshop for pre-filling packaging in Shanghai. We adhere to strict purification environment management standards to ensure the full life cycle and long-term effect of medical packaging products. of clean protection.
Adhering to the core concept of "technology-based", we continue to absorb advanced technologies and concepts, ensure clean stripping with technological means, and integrate "cleanness" into every link of R&D and production, and continue to bring high-quality and high-value products to the industry. Medical packaging products.
As a result, we upgraded the brand slogan "Technology for a better life protection". Drive the future of medical packaging with innovation, help customers easily cope with sterility challenges and strict medical supervision, and allow patients to use medical devices that improve life and health more safely.
02
Break the technological monopoly
Open a new world of medical glue coating
Pumao is determined to change the market pattern of "stuck neck" and break the long-term technological monopoly of foreign countries on high-end medical hot melt adhesives,do Chinese own medical hot melt adhesive coating.
After 10 years, we have overcome many technical difficulties such as cohesive peeling, coating fastness, sealing integrity, etc,successfully developed Pupack, the first self-developed medical hot melt adhesive in China, to achieve better clean peeling in the fields of sterilization bags, die-cut cover materials and coil materials.

03
Visual image upgrade
With the vision of "becoming a benchmark for Chinese medical packaging companies", we continue to focus on technological innovation and product research and development, actively drive the entire industry to gradually move towards globalization and the upstream of the value chain, and let the world witness the power of Chinese brands.
In order to meet the needs of internationalization, we removed the original seal structure and upgraded the brand new image of Pumao.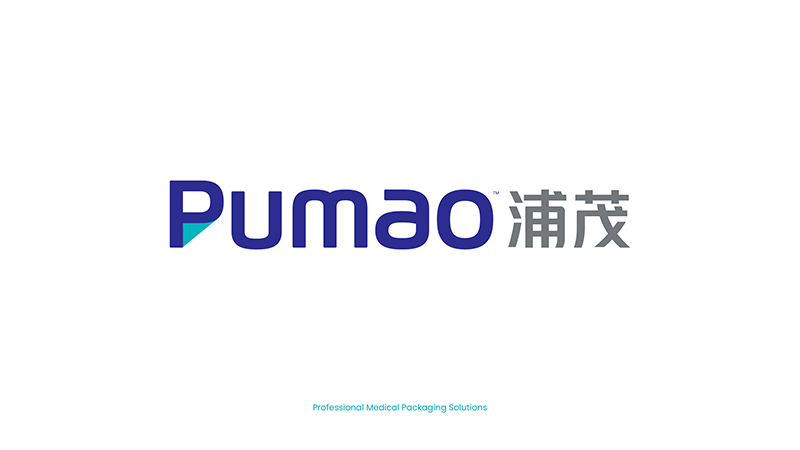 | Design
Pumao's new logo is designed based on the English name. Pumao can use English and Chinese pinyin double pronunciation, which can quickly interpret the brand name on a global scale.
In Pu Shigeru's view, the letter "P" has a unique meaning:
- Packaging
- Protect protection
- Pure
Therefore, we skillfully combine the letter "P" with the visual carrier "easy-tear film" with strong industry characteristics, so that the logo and product technology are closely related.
| Color
In terms of color, it has been upgraded to a more pure and technological color scheme.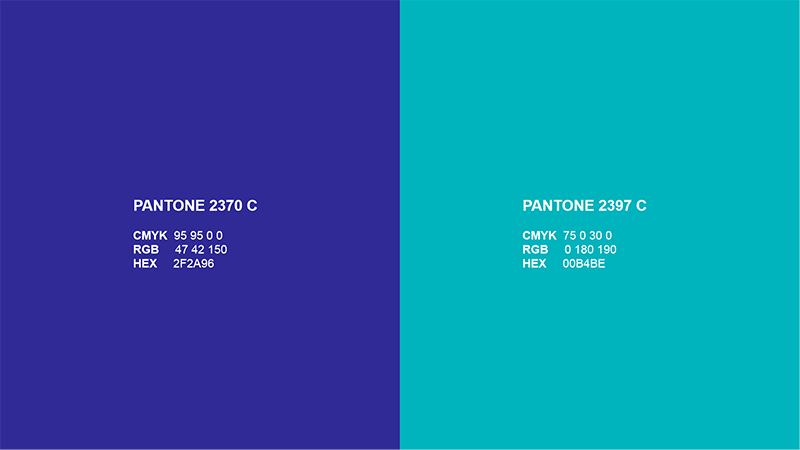 The new visual image has been successively implemented on the official website, company headquarters, factories, products and promotional materials, etc., showing the brand new appearance of Pumao to customers and partners.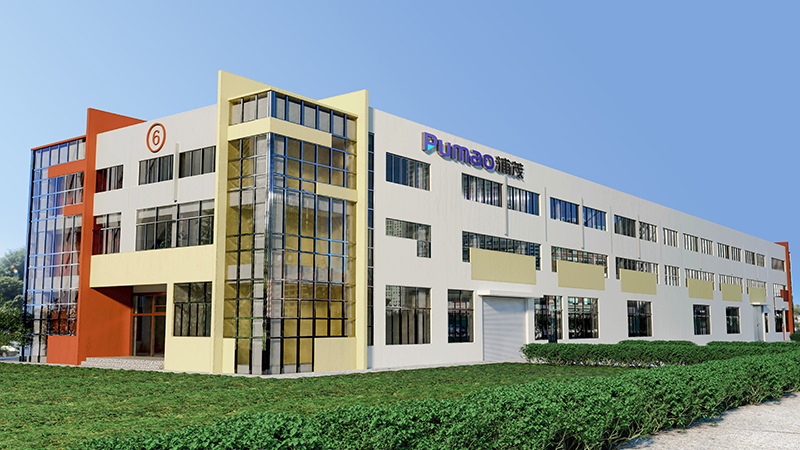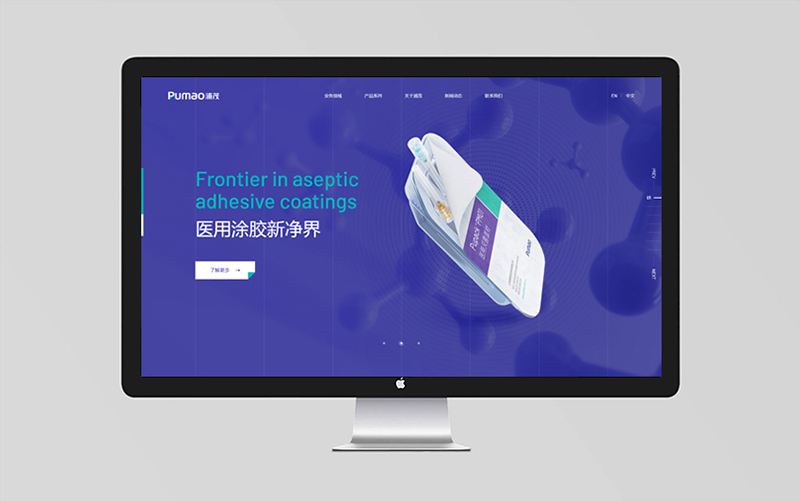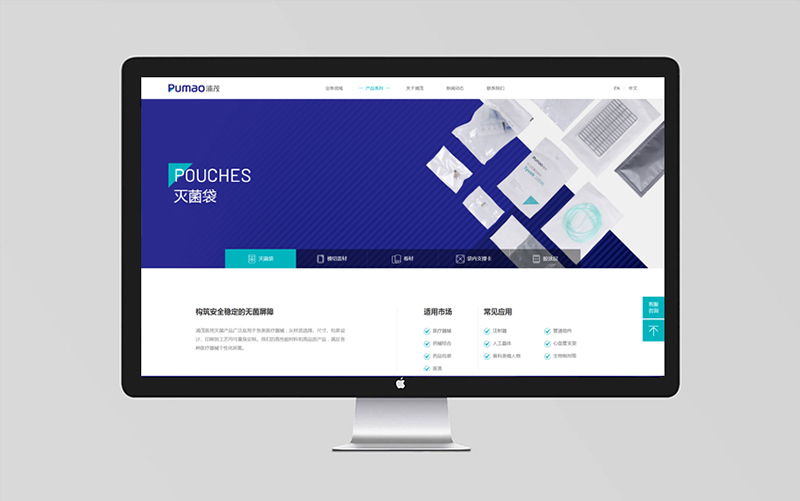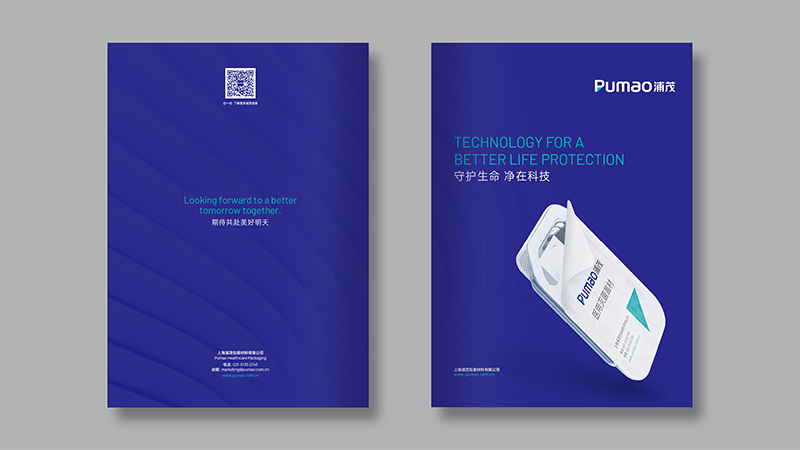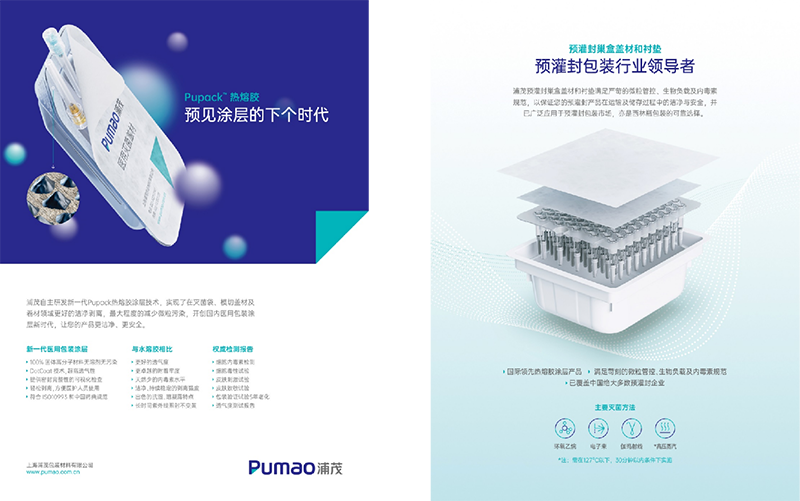 In the future, Pupack will continue to focus on innovation and breakthroughs in high-end medical packaging, deepen Pupack medical hot-melt adhesive technology, and constantly explore new technologies, new materials, and new forms of medical packaging, and work with our customers to provide patients with cleaner and cleaner products. Safe combination of medical devices and medicinal devices, escorting people's lives and health.